"Where else to have Free Golf games with a fantastic winter climate averaging 18 degrees....PERFECT FOR GOLF"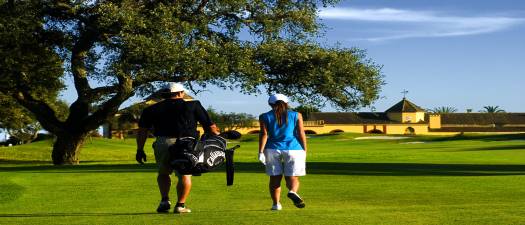 Free golf games in Andalucia, Spain.....Just the best, fantastic climate all year round which makes this just the perfect place to play with spectacular views on just about every hole you play.
Still got to be the most convenient golf holiday today with flights as near as 2 and a half hours away or less, and pretty much guaranteed weather for golf it does not get much better than that.
Have you thought about a long weekend break, with flights from the UK only costing from 19 pounds in the winter... yes I have had cheaper flights, you would spend more than that in a bar one evening.
Well it's all here, every golf course to suit every handicapper, and well when its all done, relax.
Take it easy in a tapas bar or one of the many restaurants on the Costa del Sol that sit alongside the Mediterranean.
Taking home some wonderful golf pictures to show off back at home.
Stay in one of the luxury hotels or luxury apartments nestled amongst the beautiful pine trees in abundance here. Check out the property rentals for some fantastic winter deals.
Relax in one of the amazing spas after the game to soothe those aching limbs, just so much to do and see.
You will just want to come back for more....
Don't hesitate, book a tour today and have free games of golf by contacting us and enjoy a holiday never to be forgotten.
Yes!!!!!!

---
CONTACT US

return from Free golf games to HOME PAGE