"Andalucia has some absolutley majestic Golf courses in Spain - use our golf course locator to find the perfect one here in Andalucia"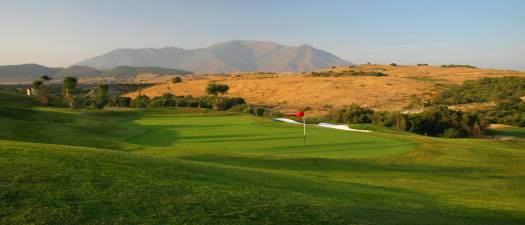 Let us be your golf course locator in Andalucia. Golf courses here are in my view some of the best in Europe, with so many to choose from, about 94 in total and many more being built and completed every day.
Just look at this stunning course picture above of Finca Cortesin, now home to the Volvo Match Play championship.
All types are available to suit any handicapper, which is a bonus, some limit the handicap but very few. It's just a dream to play some of them with manicured grass over the 18 holes. Lovely white crystal sand bunkers, and superb club houses which would normally be reserved just for the professionals.
So come out and experience some spectacular golf, get away from the horrible weather, and instead of playing in the wet winter alliances, come and bask in the glorious Spanish Sun.
Click on the link below to come on tour.
A dream Hole in ONE.
Dona Julia                    www.golfdonajulia.com                 0034 646 105 585
Finca Cortesin               www.fincacortesin.es                 0034 952 937 777
Atalaya Golf                  www.atalaya-golf.com                0034 952 882 812
El paraiso                     www.elparaisogolfclub.com          0034 952 883 846
Estepona golf                www.esteponagolf.com            0034 952 937 605
La Dequesa golf             www.golfdequesa.com                 0034 952 890 425
FlamingosGolf               &nbspwww.flamingosgolf.com             0034 952 889 157
la Zagaleta                   www.lazagaleta.com                   0034 952 855 453
Los Arqueros                 www.losaquerosgolf.com              0034 952 784 600
Marbella club                 www.marbellaclub.com                0034 952 889 101
Alcaidesa Links               www.alcaidesa.com                   0034 956 791 040
The SanRoque                www.sanroqueclub.com             0034 956 613 030
Real Club                       www.golfsotogrande.com            0034 956 785 014
Almenara                       www.nhalmenara.com                 0034 956 582 000
La Reserva                     www.sotogrande.com                 0034 956 785 252
Valderrama                     www.valderrama.com                 0034 956 791 200
---
CONTACT US

Come on Tour

return from Golf course locator to HOME PAGE