"Beachfront properties for sale in Andalucia have some little gems just waiting to be discovered"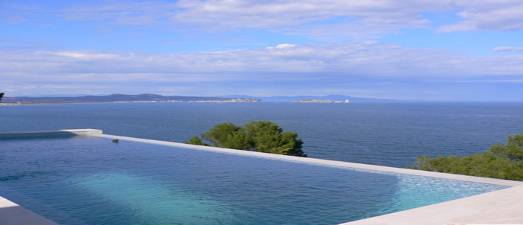 Beachfront properties for sale in Andalucia
Here is a brief description of all property types when looking for beachfront properties for sale in Andalucia. Make sure beachfront is exactly what you want.
You may consider renting first and then buying rental property at a later time when you are fully convinced.
Apartment
When looking to live, or use as a holiday home, an apartment offers an easy way to live. With most of the apartments having balconies you will be able to relax in the evening sun.
Often with secure surroundings, and communal areas which will be maintained by a contracted gardener.This of course will be funded by a community fee which is on a quarterly basis. Be aware that you if choose not to pay this fee the consequences are the same as not paying your mortgage.
You will always find a mixture of nationalities in these communities.
When you are considering financing investment properties look at our link on all finance possibilities for the best return on your money.
Beachfront properties for sale will always be a good investment because they are a sort after property for both rental and buying.
Townhouse, Terrace
Most of these properties are on two levels sometimes three, often come with a roof terrace which is used as a solarium. They are very reasonably priced in comparison to apartments and have a lot more space,. They can also be easier to sell on again because of their size and also not so many of them.
Many of the old Spanish properties are town houses, but be aware when buying older properties of its condition and if it is in the middle of a town don't forget the Spanish way of life...Up late in the morning which means not going to bed before 1am...can be noisy.
A newer town house would be on a communal basis much like the apartment, so you can have the best of both worlds
Villa, Detached House,
Fantastic properties in Andalucia, but they can offer privacy at the expense of security, so if you look at one of these always make sure that it is adequate. Most villas do tend to come with walls around them and high security front gates but not all the time, so consider the extra expense to have it put in.
But these will always be desirable properties, detached and sometimes over looking the sea with lush grass garden which are private to you with your own pool instead of sharing a community one.


Estepona


5 Bedroom villa, quiet location with magnificent sea views and large gardens 1,950,000


Plenty more in our full property listing click on link below
Beachfront properties for sale
Fincas
These are in the country or commonly known as the Campo, here you will find privacy amongst very few neighbours but often very friendly, of course mainly Spanish. These sometimes lovely, idyllic properties can come with problems. For example no electricity, no water, no sewage and no gas. But all is not lost as many of these services can be obtained, but at a cost.
Many of these properties have not always got easy access and a 4 x 4 maybe required. Also watch out for buying a property near a river that might be dry when you view but guaranteed a full force when in the winter, yes when it rains it really rains here.
Buying an old finca located deep in the countryside can be one of the most rewarding projects to undertake.
Beachfront properties for sale are in abundance. Choose wisely.
Living by the sea
Can be known as front line properties. Come with fantastic views and virtually no walking distance to the sea. They can take away the extreme heat in the summer with a cool breeze from the sea. The summer can be a busy time because during the two main summer months of July and August the beaches can be busy with tourists, and the roads with heavier traffic.
Always consider the maintenance if you have a Villa by the sea as the upkeep on the property is higher due to the salt from the sea air. If an apartment this maintenance would be taken care of in your community fee. But a small price to pay for such a lovely location. Look in the full Beachfront properties for sale listing to find the perfect property.
New or old (Resale)
It's your choice, many people will buy new because they can or it's the same price as the resale anyway.
Some of the older properties can be of much greater size in comparison and of course most of the gardens are now matured, unlike a brand new property where 1 or 2 years is required to fulfil its true beauty. On the other hand a new property gives you choice to make it your own before anyone else has even put a foot on that nice new marble. This is very much the case when buying a new villa and being given the chance of designing it too.
North,South,East,West
Consider this when buying. If its a holiday home well you might like south facing with sun most of the day and on the terrace in the evening to enjoy a relaxing drink or Two....On the other hand living out here in a villa with your own garden then look to face another direction, too much sun when you are here full time is too much and if you have a garden you can always move into the sun.
The winter is not as warm as people think when you have experienced daily temperatures of 18 degrees C then 8 degrees C at night can feel cold. Consider this when deciding on direction, and on heating in the winter.
You decide
To view Andalucia property sales just click on the link below to see full listings and then choose which one you would like to see by clicking on the main picture to see more information, pictures and some with videos. Be sure to read all the descriptions and also check out the map on the link below to find exactly where it is. If you are just looking for the Costa Del Sol then filter the properties this way.
If more information is required or you would like to book a visit, then click on the Contact Us link below and call or e.mail us or just leave your phone number and a member of our team will be pleased to contact you
Enjoy looking and if you do not see the type you are looking for then just contact us as we have a lot more available, that we have not got on to the website.
Click on the link below to see all listings.
Thank you.
---
CONTACT US

Full beachfront properties for sale lisitngs and more

from beachfront properties for sale to HOME PAGE