"Need transport? Then look up this Car rental Hire guide"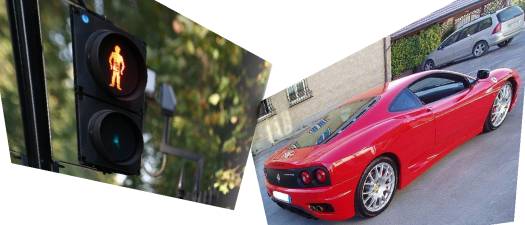 Please scroll down for a list of car hire companies
Car rental hire... is in abundance in Andalucia, so they vary a lot, and can be more expensive at the airport because of the convenience, but this is not always the case. I have see people take nearly two hours to collect their car from the airport because of the amount of others doing so.
However a good car rental hire company will pick you up in a courtesy car then take you to their depot, and you collect the car from there. This service is normally swift and they all speak English.
The best of them all is the company that pick you up from the airport, take you to your destination or anywhere you want to go, and then leave the hire car with you. Best of all they do the same on the return, pick you up from where they dropped you off then take you back to the airport. This is a great problem solver if you are nervous of driving in Spain or land in the middle of the night and feel very tired. It also solves the problem of you driving around for hours looking for your accommodation. This unbelievable package is usually done at no extra charge, again check when making a booking.
One company we know that does this is a company called AIM rent a car.
Click on the contact us link below for more information on AIM
Car hire companies also offer an additional Insurance to cover excess amount if you have an accident and other benefits like breakdown cover so be sure to ask about these.
Read the small print carefully.
Always ask for discounts or upgrades which are often available but never offered.
By the way the Spanish word for car hire is Coche de Alquilar.
Passport and drivers license is a must if you want to hire a car in Spain, originals only.
Phone and get quotes from at least four companies as its amazing how much prices vary.
Drive safely and enjoy your stay.



A list of car rental hire companies below........


Espacar Rent a Car www.espacar.es 0034 952 792 935

A car hire company based in Estepona since 1992 with the best customer service in the Costa del Sol at competitive prices. No brokers, no surprises.


Bruno´s Car Rental www.brunoscar.com 0034 952 891 415

Based in Malaga and Puerto de la Dequesa. NO DEPOSIT cheap Malaga and Gibraltar hire cars. 24hr

Economy Car Rental www.economycarrentals.com 0044 020 328 75127


Helle Hollis Car Rental www.hellehollis.com 0034 952 245 544

Based at Malaga Airport Covering the Costa Del Sol


Arrow Car Hire www.arrowcars.es 0034 952 623 297

All of Andalucia, Long or Short term. Low all year round prices.


UK Car Hire www.indigocarhire.co.uk 0034 965 993 260

From £99. Per week 24 hours 7 days a week.


Car hire Malaga www.malagacar.com 0044 0208 398 2662

Car hire in Malaga, Gibraltar, Jerez, Almeria, Granada and Seville.


Car Rental Malaga www.rentacarmalaga.com 0034 952 175 094

Unlimited mileage, comprehensive insurance. One of the largest fleets in Malaga.
---