"Where's my Television? I need Corrie" no you need Andalucia TV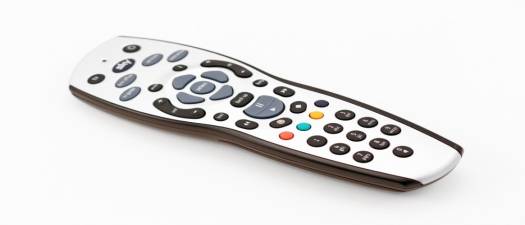 DON'T PANIC!!!!!!!
Andalucia TV is about explaining your way around the Spanish TV system. You can also watch TV online. A basic TV listing is at the bottom of the page, or click on the link below for a full TV guide. But let Andalucia TV explain some information on how to obtain the channels in the first place.
Television is available here in Spain, and yes so is Corrie, all you need is your existing SKY card and an old box and dish and yes it will work just fine.
HAVING TROUBLE WITH VIEWING SKY THIS IS EASY TO CORRECT BY TUNING IN NEW FREQUENCIES, SKY HAVE RECENTLY THIS MONTH CHANGED TO A SMALLER OUTPUT WHICH MEANS IN SOME CASES A LARGER DISH IS REQUIRED. PLEASE CONTACT US FOR PERSONAL HELP WITH THIS PROBLEM............CLICK ON CONTACT US BELOW AND LEAVE YOUR INFORMATION... THANK YOU.....
You can of course watch TV online, but you will not be able to see ITV player and some BBC players because they only work in the UK, very frustrating. But there is light at the end of the tunnel.........
We now can offer a satellite broadband internet service, cheaper yes Cheaper than any Spanish internet provider which will allow you to watch any uk online programs. With speeds upto 16 mb, yes ours is running around the 11 mb download speed. Guaranteed to work.....or you dont pay.
For more information give us a call regarding instalation costs and monthly charges, or click on the Contact us link below.
We can provide you with a new SKY dish and box, and do all the installation.
Backed by professional servicemen in this field you dont have to worry anymore with cheap imitations.
Spanish TV is great, very informative, especially the local stations, but you need to speak Spanish, well understand it at least. But you do get good news channels and they are not all about doom and gloom quite the opposite. If you see a full TV listing of programs, forget it because it will have more than definitely changed when you come to view. This is not the case for sky digital and also the Spanish equivalent.
Spanish satellite systems are also very good, and you can obtain many free channels just like sky in the UK.
British televisions will not work out here the sound part is different on most, so you will get a picture but not the sound. You can have this replaced, but in my experience its cheaper buying a new TV when you are here, saving all the costs of transporting your TV out here as well.
So don't despair if you miss your English, or other, just click on the links below for all the help you need.
Andulucia TV-guide list of Spanish channels
ANALOGUE AND DIGITAL
TVE1: public service broadcasting network, TVE2: second nationwide public channel. Antena 3: general programs such as news, movies, reality shows, sport events and quizes.Telecinco: general programs such as news, movies, reality shows, sport events and quizes.Cuatro: replaced Canal+ Spain, general programs such as news, movies, documentaries, reality shows, sport events and quizes.La Sexta:
DIGITAL ONLY
Canal 24 Horas: 24 hour news channel. Clan TVE: children/teen channel. Teledeporte: sports.Veo TV: general programs.Sony Entertainment Television: joint VEO TV and Sony pictures channel.Intereconomía: financial newsTienda en VEO: shopping.CNN+: 24 hour news channel.40 Latino: 24 hours Spanish music channel. PROMO: shopping.Disney Channel: free Disney Channel.FDF Telecinco: general entertainment, TV series and movies.Telecinco 2: Sports, and some Eurosport News programs.CincoShop: shopping.Antena.nova: lifestyle, TV series and movies.Antena.neox: children/teen channel.Hogar 10: La Sexta's 2nd television channel.
Andalucia TV
---